Blog
Railing 101: A guide to picking the perfect pairing for your deck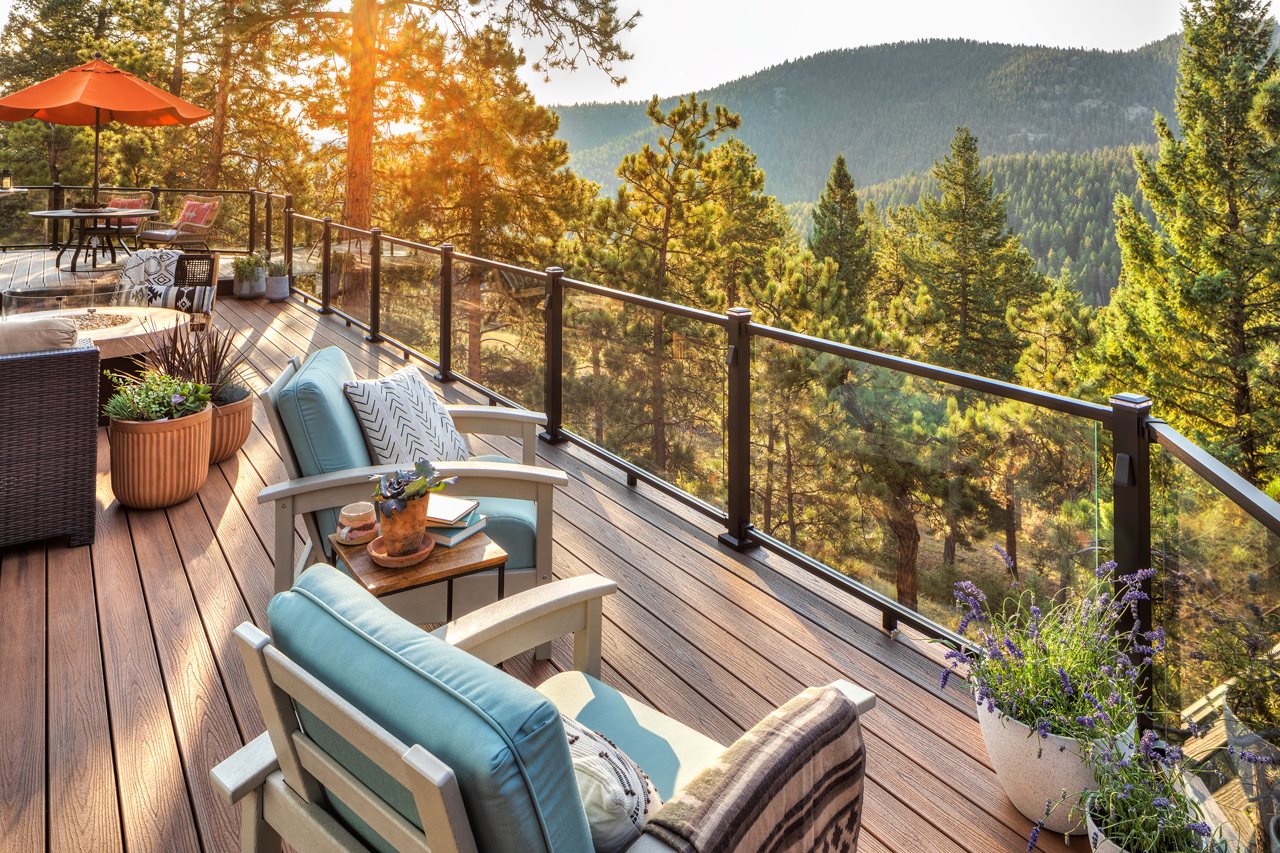 (BPT) - When it comes to your deck, the railing is not just a functional necessity but also a crucial design element that can enhance the aesthetics and safety of your outdoor space. But, with so many options and industry jargon to decipher, choosing the right deck railing system can be daunting. Fear not. This article will guide you through the world of deck railing - from spindles to solar caps - to help you make informed decisions that suit your style and practical needs.
Common railing components
Understanding the parts of a deck railing system will help you navigate the terminology associated with different options.
Top Rail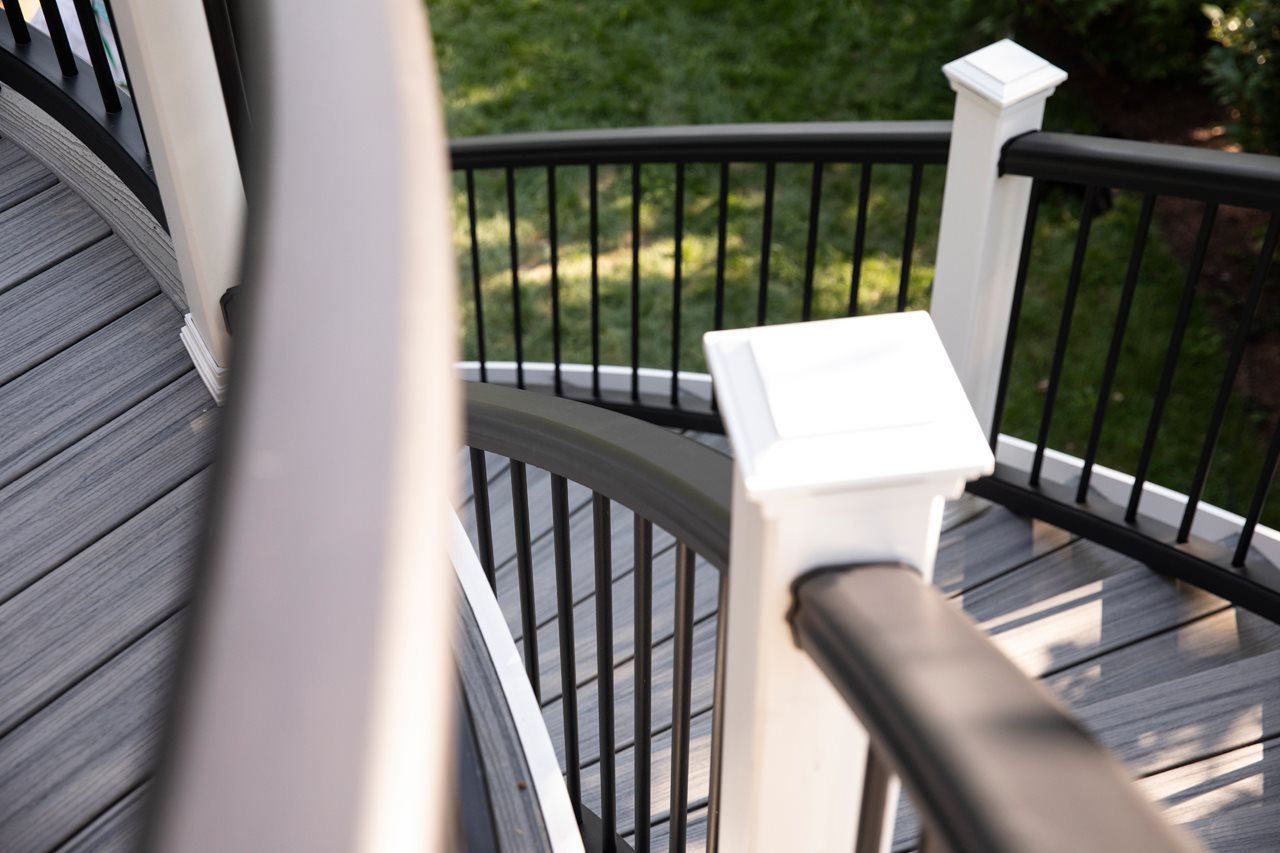 This horizontal component - also called the handrail - sits on top of the railing system providing stability while also making a style statement. Top rails come in a variety of styles from traditional crown top (shown here) to more contemporary, minimalist designs.
Cocktail Rail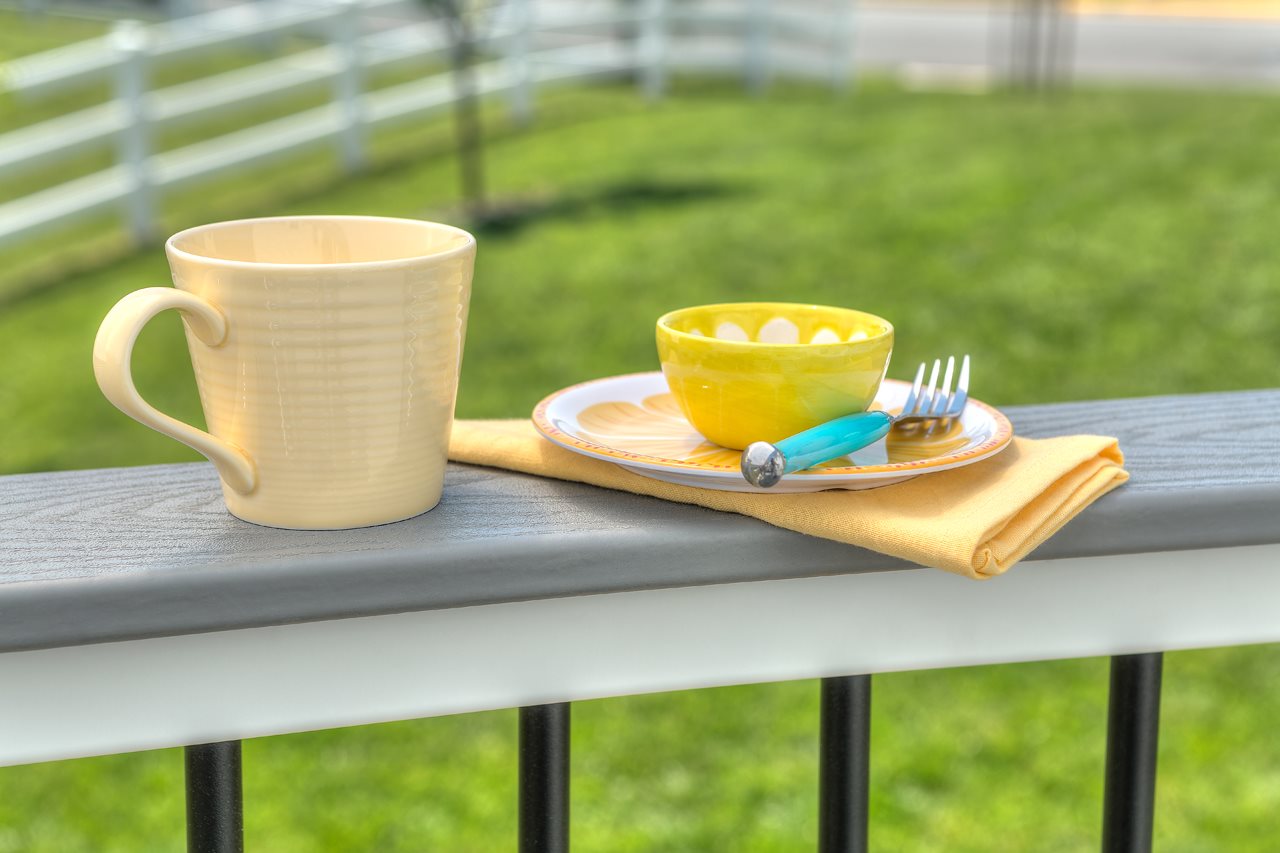 Also known as drink rail, cocktail rail is a popular option among homeowners who like to entertain. This application uses a deck board as a top rail to create a flat surface ledge at just the right height for holding drinks and plates.
Bottom Rail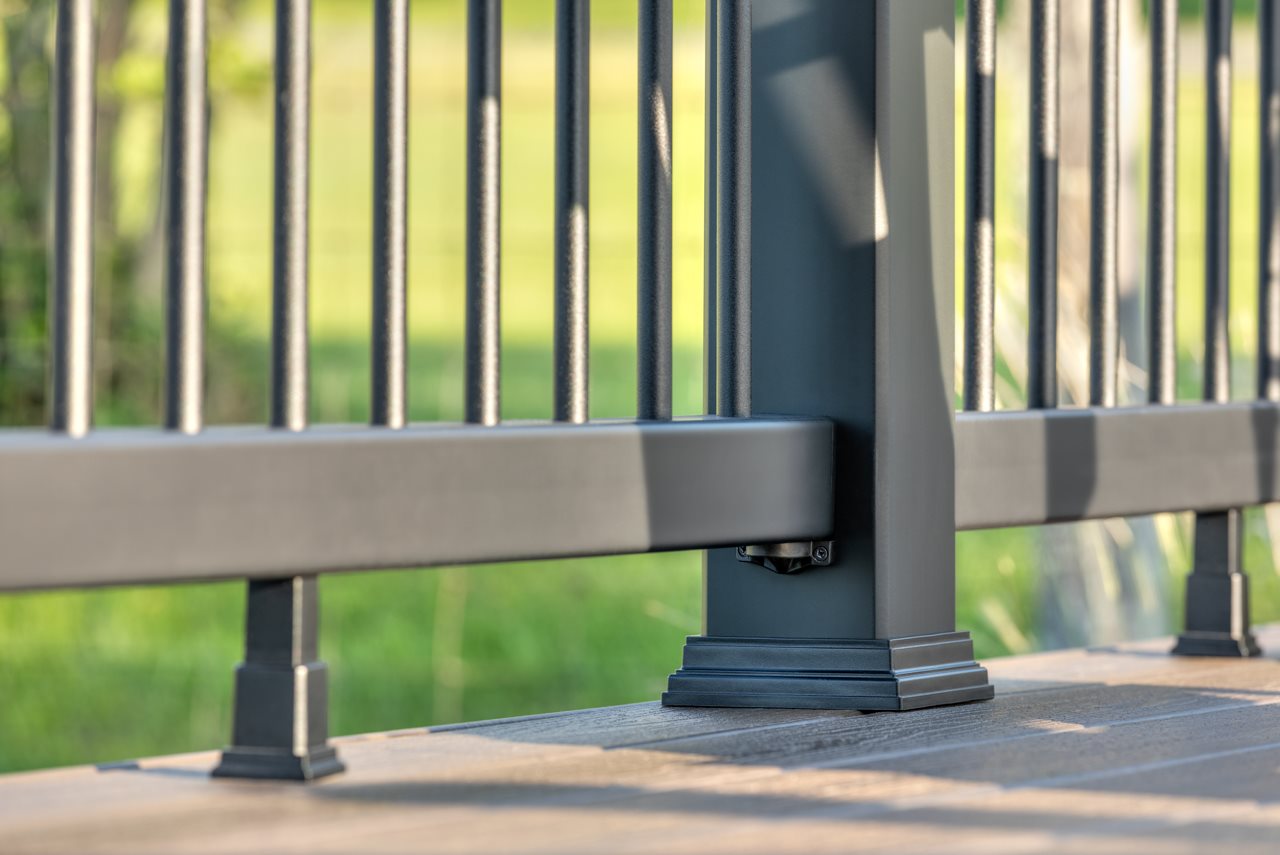 The bottom rail is the horizontal piece that runs along the bottom of the railing system to hold the balusters or infill in place.
Balusters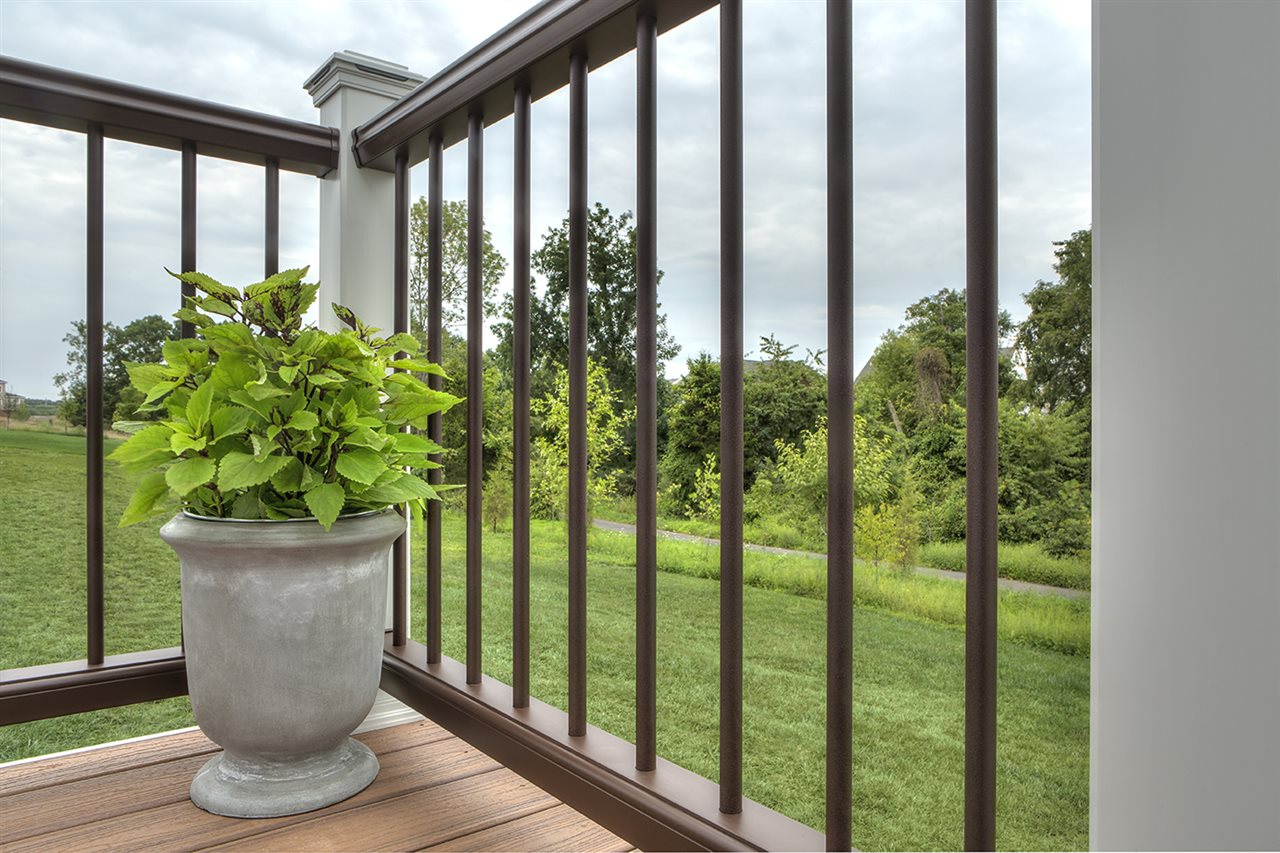 Often referred to as spindles, balusters are the vertical components between the top and bottom rails that provide support and prevent small objects, pets and children from slipping through.
Infill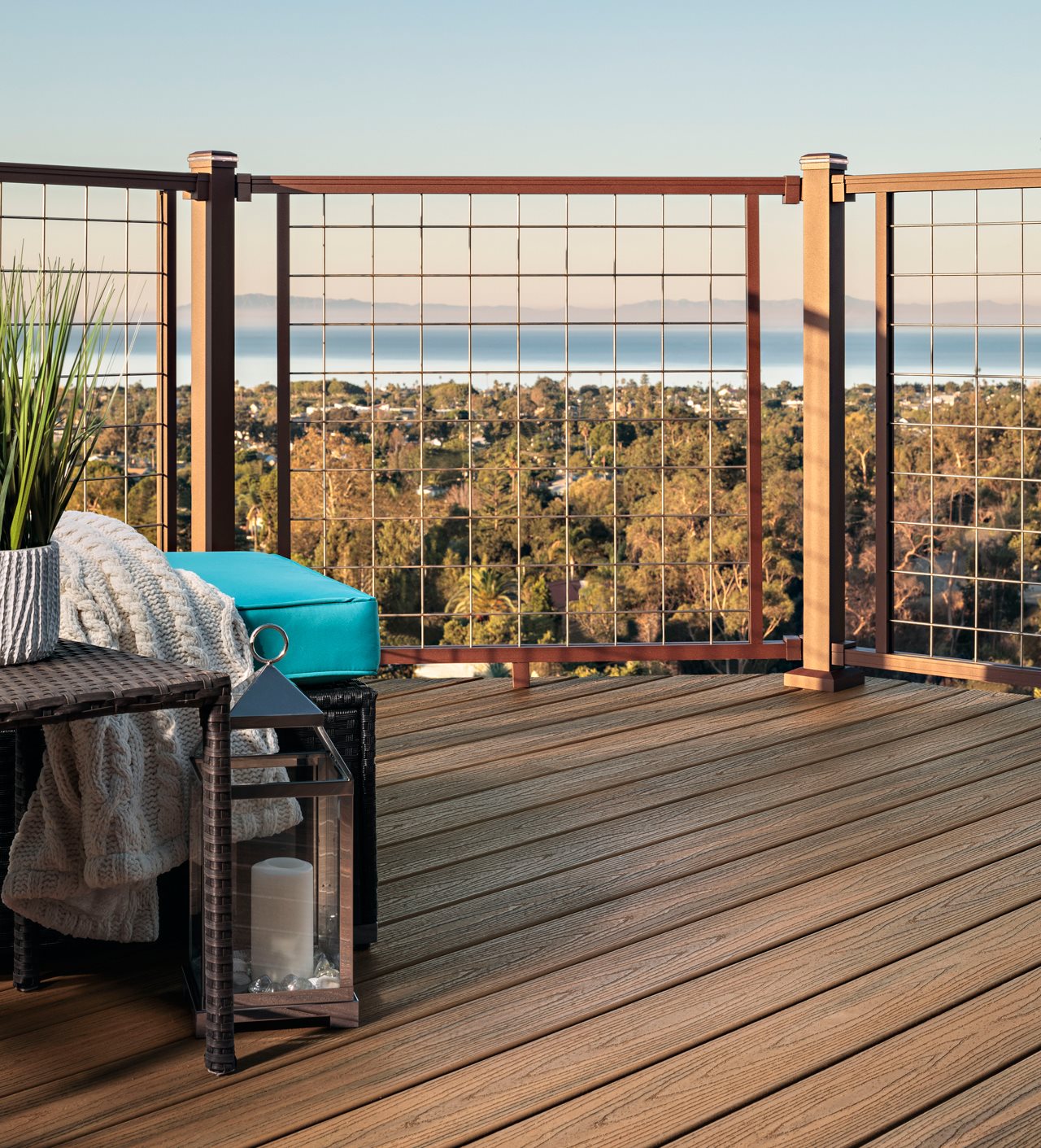 Railing infill comes in a range of styles from traditional vertical balusters to horizontal rods or cables. Glass and decorative mesh panels (shown here) are other options.
Posts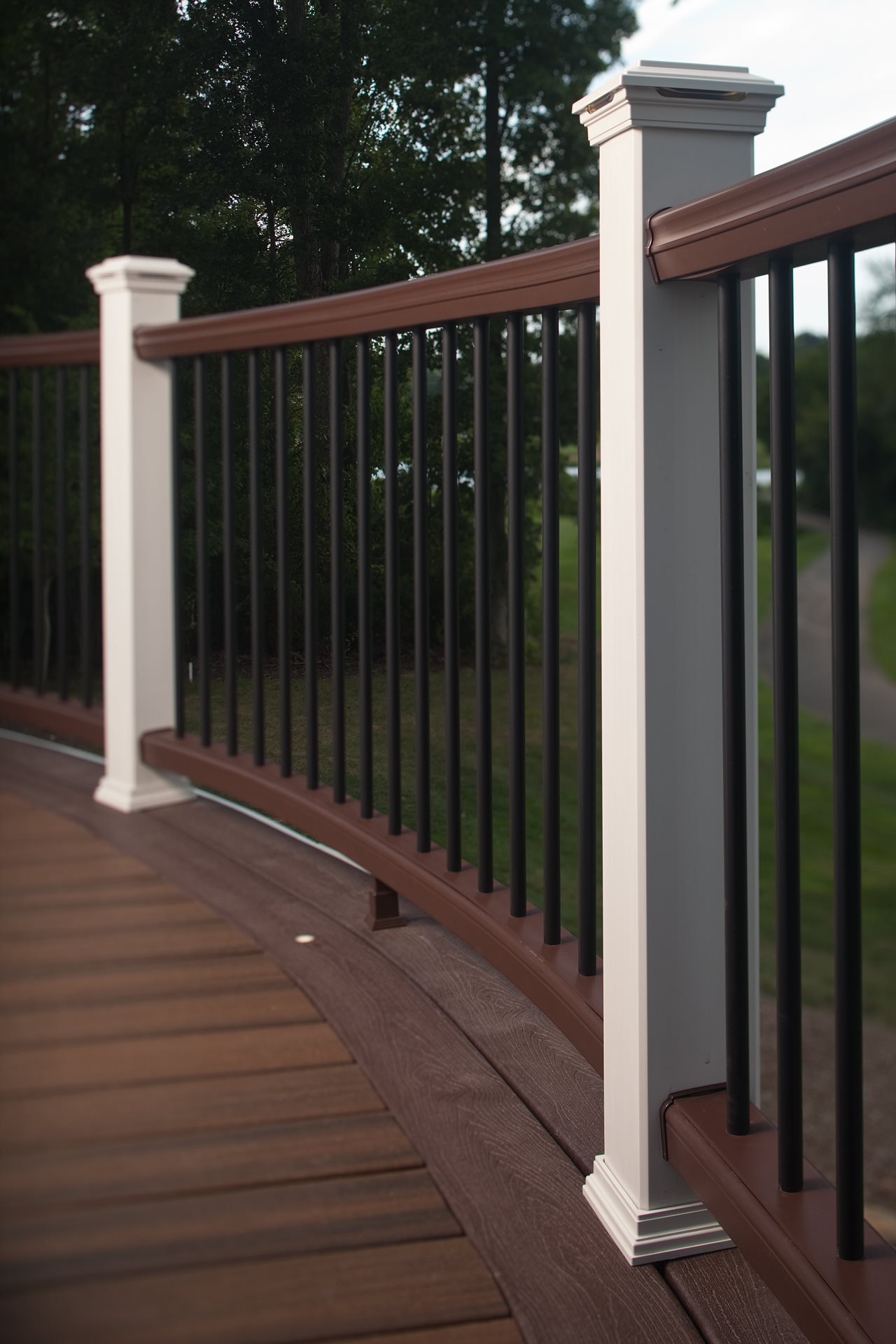 These are the larger, more substantial vertical pillars typically placed at corners and intervals along the railing to serve as anchor points for the system. They provide structural support and can be decorative elements as well. Posts can be made from wood, metal, aluminum or composite material. In some cases, they come with sleeves that slide over wooden posts to add a decorative touch.
Caps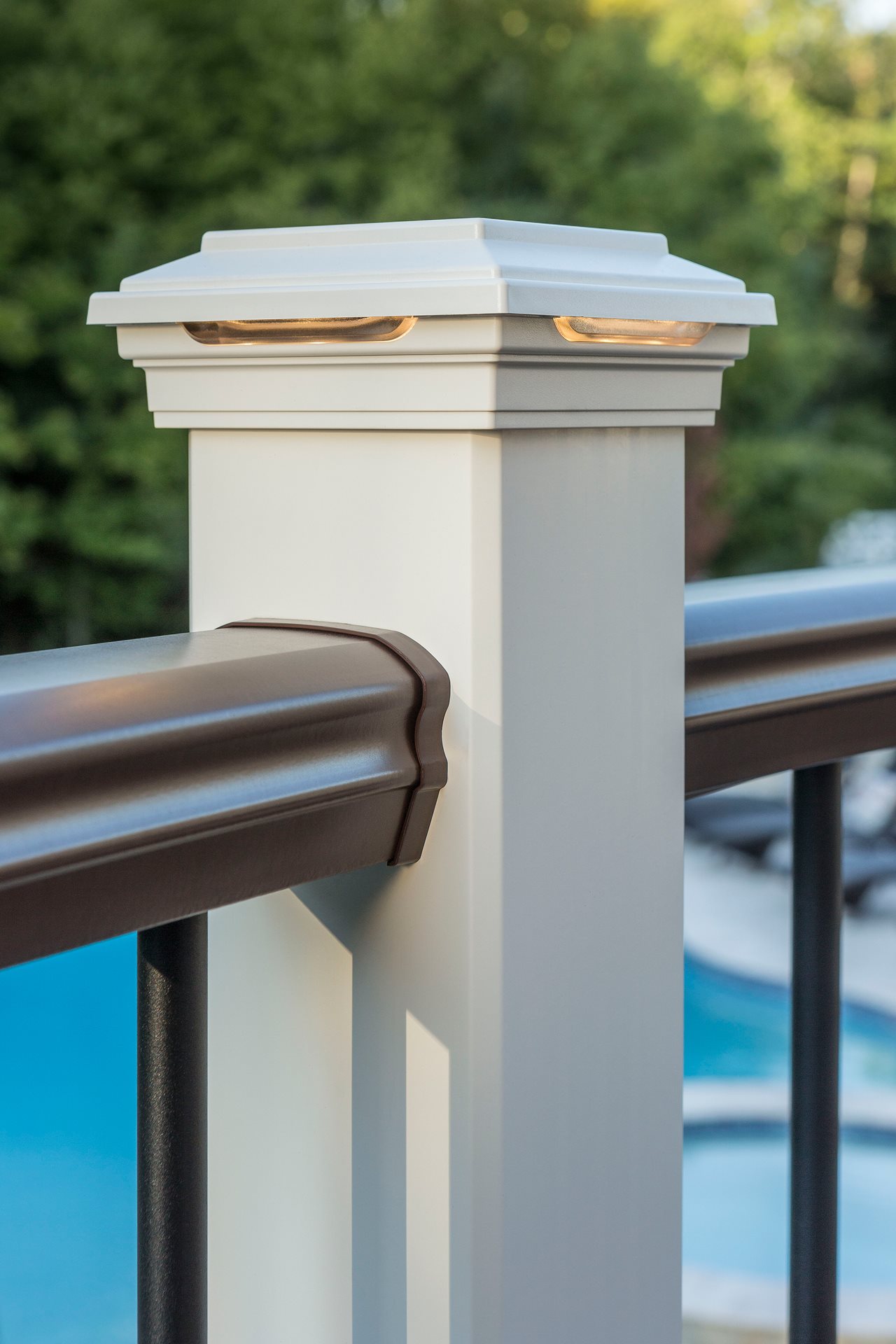 These optional decorative pieces can be placed on top of railing posts to add a finishing touch and extra protection. Caps come in a range of shapes and styles, including LED and solar-powered options that light up to enhance ambiance and safety at night.
Railing material options
While wood remains a classic choice for deck railings, it requires regular maintenance to prevent rot, warping and fading. For a more on-trend look with less hassle, consider the following options.
Metal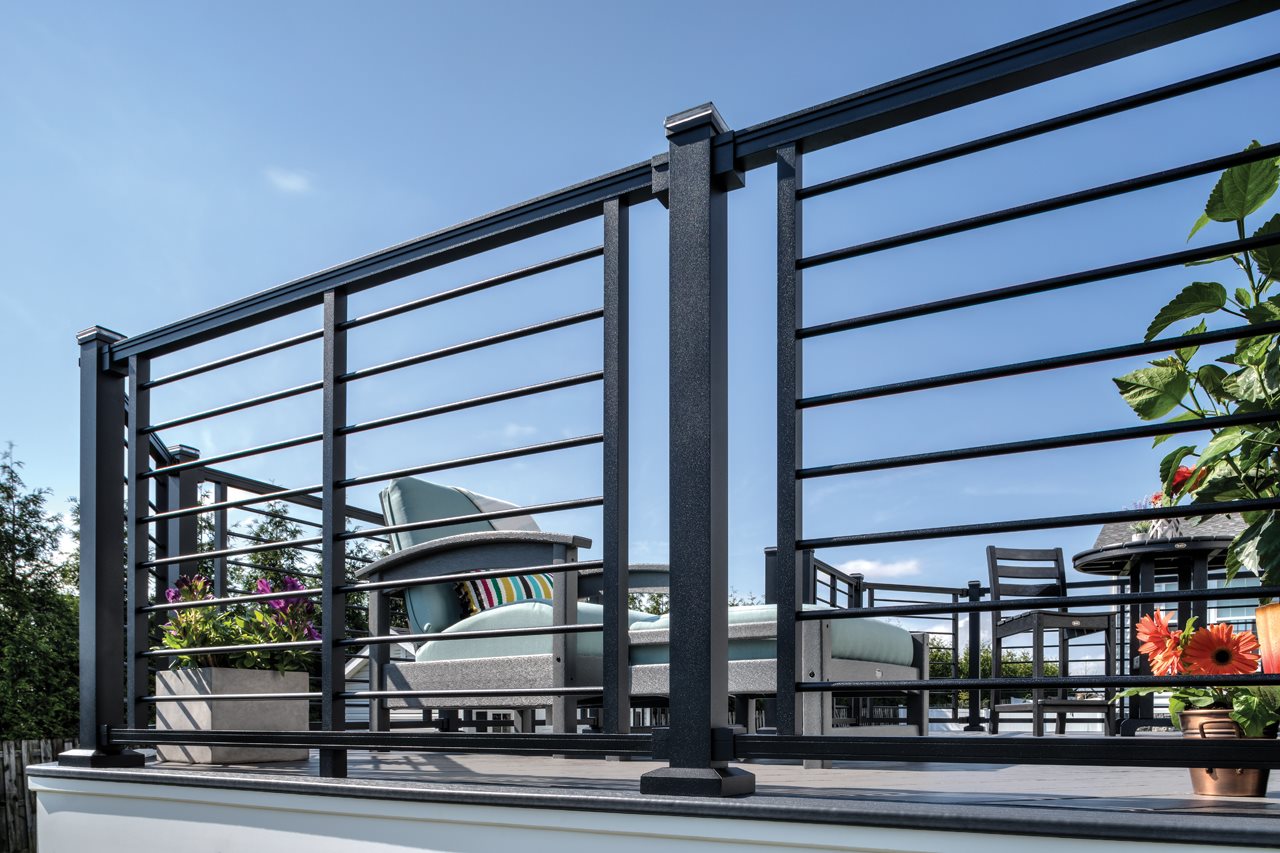 Metal railings, such as aluminum and wrought iron, provide durability and a sleek, modern appearance. They require less maintenance than wood and are known for their strength. Metal railings can be customized with various finishes and designs to match your aesthetic preferences.
Composite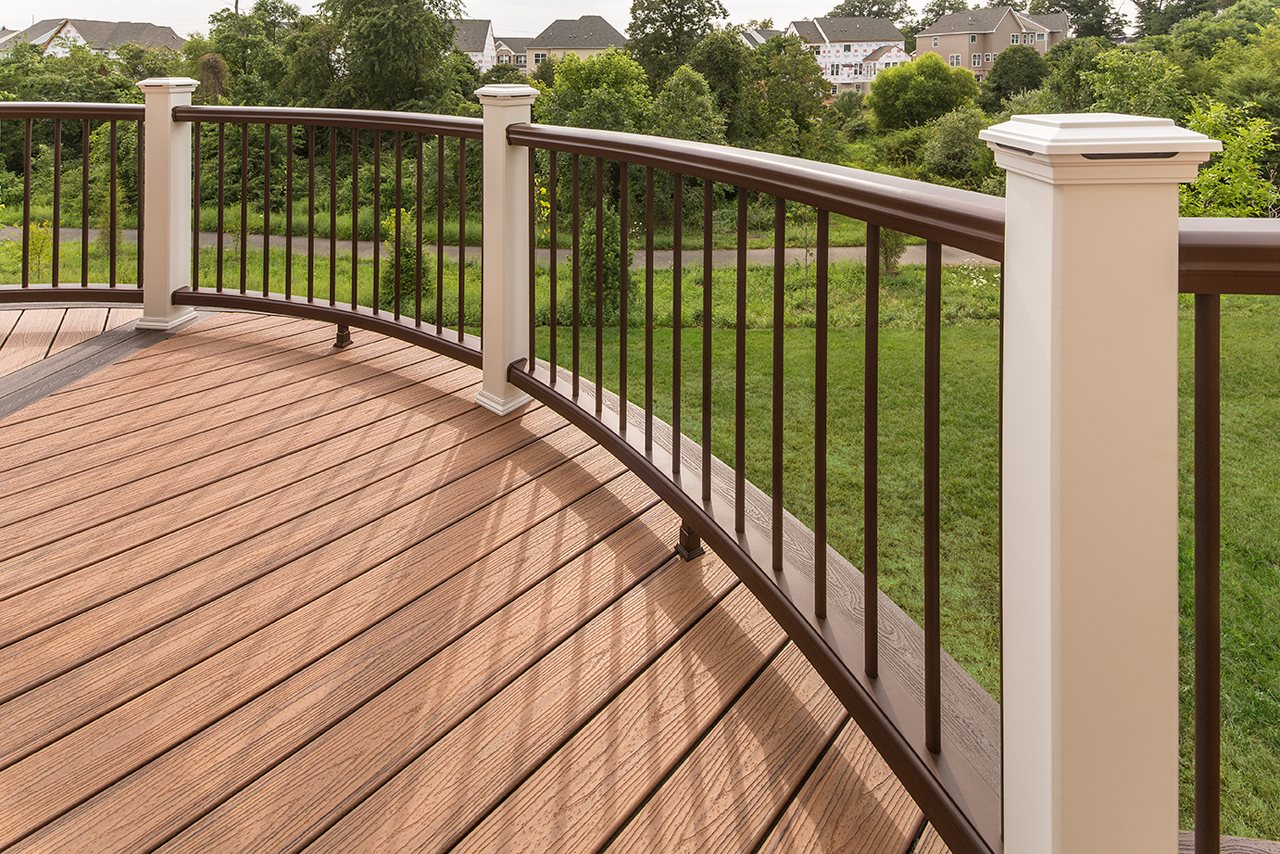 Composite railings combine the best of both worlds - the appearance of wood with the durability and low maintenance of plastic and metal. These railings are resistant to rot, insects and fading, making them a popular choice for busy homeowners.
Glass
Perfect for decks with scenic views, glass railings offer safety and style. Tempered glass is commonly used for its strength.
Finding Your Perfect Pairing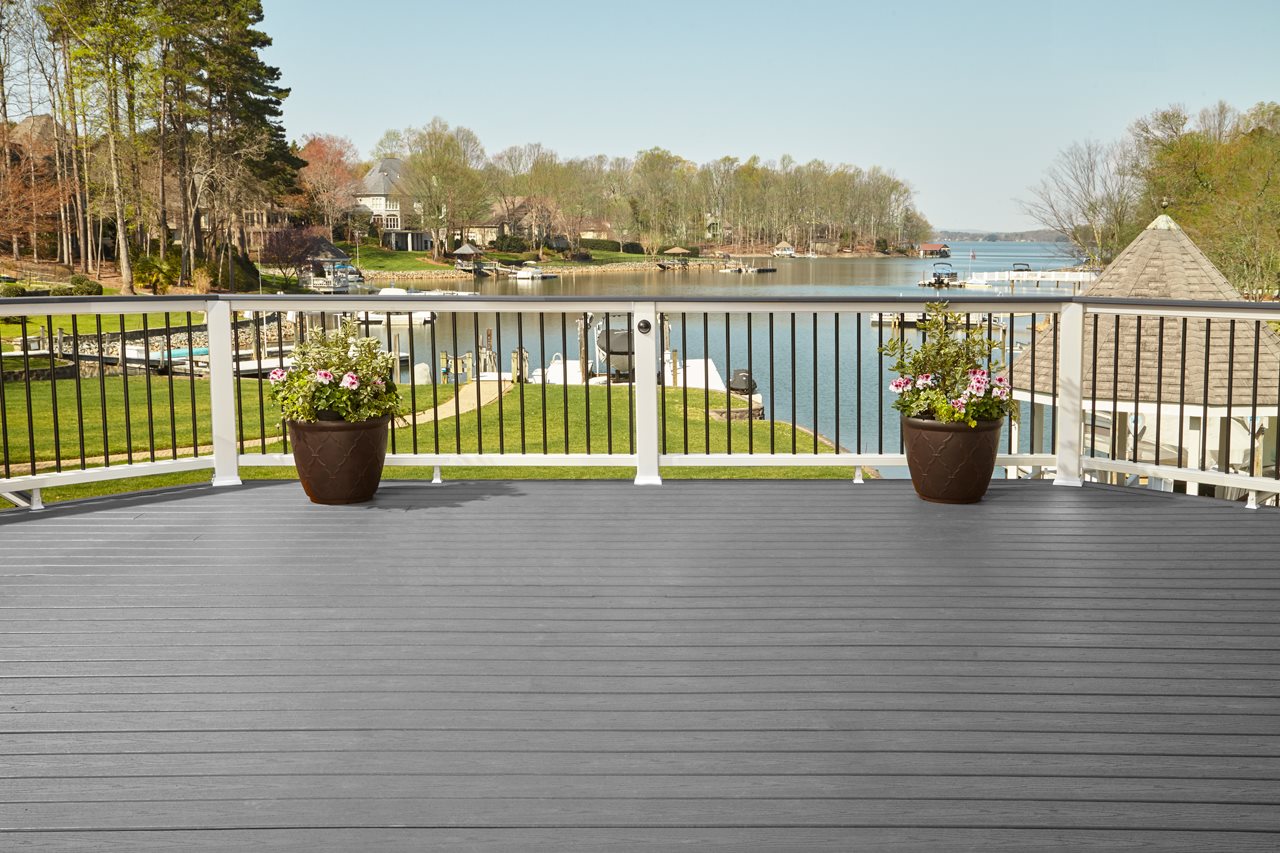 Selecting railing should be fun, but it can also be overwhelming considering the wide array of available options. To simplify things, use one of the following approaches:
Coordinate - Choose railing in the same shade as your decking for a well-coordinated look.
Contrast - Create visual impact by pairing your decking with railing in a contrasting but complementary color.
Customize - Mix colors and materials, such as combining dark aluminum railing and balusters with white composite posts for a dramatic, distinctive design.
For perfect pairings, Trex offers a Decking & Railing Duos tool on its website, which features designer-curated decking and railing combinations.
Now that you're familiar with the various deck railing options and common terms, you can confidently embark on your deck project. Remember that the right deck railing not only enhances safety but also adds personality and charm to your outdoor space, making it a place where you'll love to spend time for years to come. For more information about deck railing, visit Trex.com.
---